LIDE MIM POWDER Entered into USA MIM market
Company news
LIDE MIM POWDER Entered into USA MIM market
China's MIM metal powder exports to the United States will be levied a 25% tariff starting in 2019. But on the morning of January 15th, local time in Washington, the signing ceremony of the first phase of the China-US economic and trade agreement was held in the East Hall of the White House. Member of the Political Bureau of the Central Political Bureau of ZG, Vice Premier of the State Council, Chinese leader of the China-US Comprehensive Economic Dialogue, Liu He, and US President Trump signed the text of the agreement and delivered a speech. The decline in tariffs was in line with the expectations of the first stage of negotiations, and it also won the initiative for the next negotiations. This is a good expectation for US MIM companies to import Chinese MIM powder.
At the beginning of January 2020, several of our US customers started testing our MIM powder . On January 16th, we have received PO from our customers, which involves trade secrets. Here we cannot disclose the names of customers. On January 18, we successively received PO from another American company to our MIM stainless steel powder.
The US MIM market is dominated by the following areas, which is different from China's MIM. Please refer to the figure below. However, with the rapid development of China's MIM market since 2014, China's MIM powder has further improved its stability performance, and its price of MIM powder compared with Europe and the United States has great advantages. So far, more and more European and American countries, Japan and Korea MIM factories have begun to seek Chinese MIM powder for testing, all have achieved good results, and started large-scale and stable procurement.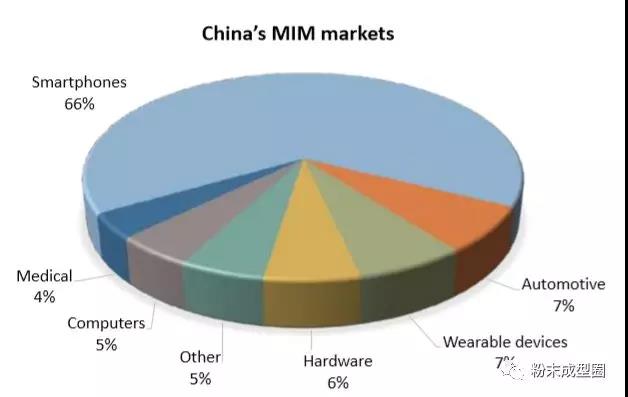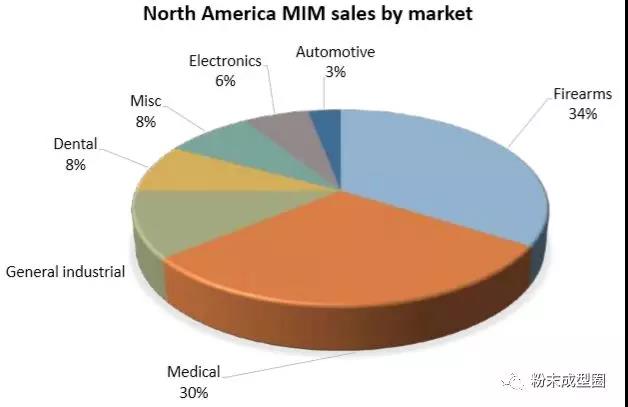 As the largest MIM powder manufacturer in China, LIDE Powder has successifully started cooperation with international customers in 2017, including MIM factories in India, Korea, Hungary, the United States, Germany, Japan, Taiwan and other countries and regions. As well as their MIM Factories established in Thailand, Vietnam, etc
Get the latest price? We'll respond as soon as possible(within 12 hours)